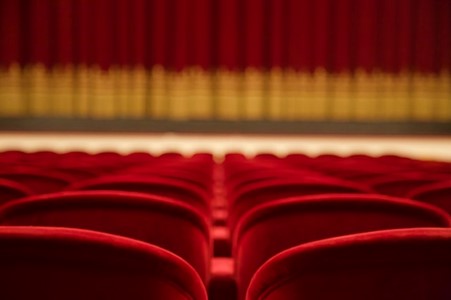 Founded by Walt Disney, the California Institute of The Arts is an internationally renowned program, beloved for their unparalleled focus on cultivating a new generation of artists. Located in Santa Clarita, California, the school was the first to offer a degree program for students interested in growing in an array of arts.
Travis Preston of CalArts says one of the institution's most sought-after programs is the School of Theater's Acting program, piquing the interest of prospective students from all around the world. With a 27.4% acceptance rate, those interested in joining the program are asking the question: what does it take to get into the CalArts Acting Program?
What Should Students Expect When Auditioning
During the pandemic, the school accepted virtual auditions after students applied using the online application. If interested, the school would then do a callback session. Callbacks were also conducted virtually, with faculty members present to comment.
Though auditions for the institution were once entirely in-person, the program has since adopted a hybrid audition process for post-pandemic conditions. Currently, initial auditions will be held virtually once the prospective student has submitted their written application.
The audition videos submitted consist of performing one monologue from Shakespeare, and another from a contemporary play. These will be uploaded as separate files and named accordingly, with the student's name clearly stated on the file name. Each monologue is limited to a 2-minute cutoff.
To showcase range, one monologue should be performed close-up or mid-closeup, and the other with a full range of motion- space being purposefully utilized. Which monologue is performed in which way is entirely up to the auditioner.
If interested, the school will call the student in for in-person callbacks, which are held in a handful of cities and locations for accessibility. Here, the faculty will be able to personally work the monologues with the auditioners and may even ask them to perform a third piece from any genre or time period (also limited to 2 minutes).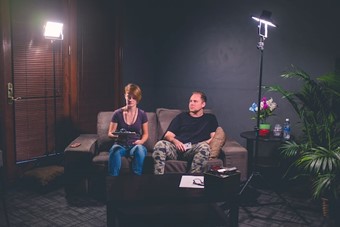 Catching The Eyes of CalArts' World Class Faculty
With countless auditions being looked through come admissions season, it's vital that students serious about joining the institution find ways to stand out amongst the masses. Thankfully, CalArts is transparent about the ways auditioners can make their tapes extra striking.
Tasteful originality is welcome and encouraged, though there are specific guidelines that should be followed while monologues are being filmed. There is room for students to showcase their personality and unique flair during their introductions, or slates, prior to each piece.
CalArts mentions that students shouldn't rely on technical proficiency when it comes to choosing and approaching their pieces. Though it does showcase personal strengths, auditioners should focus on finding works that they resonate with, and that they want to further explore through joining the program.
Most of all, the institution places a willingness to grow on a pedestal. They are looking to admit a class of students that wish to blossom in a realm of artistic mediums and genres, cultivating a citizen artist from each student post-graduation. If one holds that in importance when they apply to CalArts, their passions won't go unnoticed.