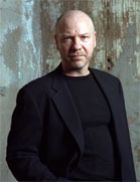 Welcome to travisprestoncalarts.com, a website where Travis Preston will discuss information relevant to his career, past theater performances he has enjoyed, and insights he has accumulated over the years he has spent in the space.
Travis Preston affirms that the theater landscape is filled with learning opportunities that empower members of its community to hone their craft, gain new insights, and push the boundaries of performance arts. It is Travis's goal through this website to act as a resource for individuals who would like to learn more about performance arts, whether for personal or professional reasons.
About Travis Preston of CalArts
Travis Preston is a director, educator, and arts administrator who has built a reputation in the theater community around his immense and thorough understanding of performance arts. Travis was born in 1959 in East Chicago, Indiana and discovered his passion for theater while attending the University of Indiana to receive his PhD in psychology.
Travis Preston would go on to attend Yale School of Drama to earn his MFA in Directing, which gave him the knowledge, skills, experience, and inspiration to direct many acclaimed works. Preston would further his career working with acclaimed producer, critic, educator, and playwright Robert Brustein to found Harvard's American Repertory Theater, where he served as Associate Artist for a decade. During this time, Travis Preston directed a wide variety of modern classic plays. Travis Preston soon became an educator at universities around the world, such as Hong Kong Academy for the Performing Arts, the National Theater School of Denmark, Harvard University, Indiana University, New York University, and Colombia School of the Arts. Travis became known for his innovative approach to teaching and ability to help his students polish their skills and find their niche within the theater scene.
Travis Preston drew from his experience as a director and arts educator to become the Artistic Director of the CalArts Center for New Performance in 2005, and in 2010 he became the Dean of CalArts School of Theater. During his tenure as the Artistic Director of the CalArts Center for New Performance and the Dean of the CalArts School of Theater, Travis Preston directed some of the absolute best theater and opera performances around the globe. In addition to this, his position has allowed him to collaborate with some of the best actors, directors, orchestras, and theater professionals that the industry has to offer. Recently, Preston was knighted in France, receiving the Chevalier of the Order of Arts and Letters by the French Minister of Culture for "contributions to the arts in France and throughout the world." This award came in response to some of Preston's greatest directorial achievements.
Travis Preston is recognized within the theater industry because of his passion for creating the best possible works while inspiring the cast and crew to take their performances to new heights. Travis's knowledge of plays, both historical and contemporary, empowers him to create performances that simultaneously feel familiar and innovative. Mr. Preston remains profoundly interested in contributing to the next generation of theater talent and remains extremely active within the theater community. Above all else, Travis Preston is a theater professional who cares deeply about the community and the individuals that make such memorable performances possible, honing his skills and those of others to continuously advance the space.
Notable Directorial Work
While Travis Preston was at CalArts, he directed:
Fantômas: Revenge of the Image at the Wuzhen Theater Festival in China (World Premiere)
Prometheus Bound at the Getty Villa, from a world-premiere translation by Joel Agee
Macbeth with Stephen Dillane at REDCAT, the Almeida Theater, and the Adelaide Festival
Boris Godunov by Musursky at the Hamburg State Opera
The Master Builder with Gemma Arterton and Stephen Dillane at the Almeida Theater
Al Gran Sole Carico d'Amore by Luigi Nono at the Hamburg State Opera
The World Premiere of Democracy in America at the Yale Repertory Theater
The World Premiere of Ted Tally's Terra Nova at the Yale Repertory Theater
The American Premiere of Roberto Zucco by Bernard-Marie Koltès.
The World Premiere of The Last American in Paris
Many other Award-Winning Plays
Travis Preston of CalArts cites the community that theater fosters as one of the most enjoyable aspects of the space, as it allows people to work with a diverse crowd of people with a wide range of talents to offer in a production. The ability to work with so many different talents ensures that the community and its work will never get old, as even the most seasoned veterans of the industry can learn a thing or two from new talent, and vice versa. For Travis, one of the most fulfilling aspects of directing these plays has been the opportunity to share knowledge with young actors and directors to help them bring these amazing stories to life. This is why Travis Preston has not only taught at CalArts, but at many different universities and theater training programs all over the world.
Schools and Training Programs include:
The Yale School of Drama
Columbia School of the Arts
New York University
The National Theater School of Denmark
Indiana University
Hong Kong Academy for the Performing Arts
Harvard University
About TravisPrestonCalArts.com
TravisPrestonCalArts.com was created as a one-stop-shop for readers interested in improving their understanding of core concepts within the field and learning from Mr. Preston's various experiences as a director and educator. Travis recognizes that theater students, professionals, and educators are constantly looking for ways to further develop their skills, and thus, he hopes to include content that contributes to conversations, addresses best practices, and shows members of the community the numerous opportunities that are available.
More from Travis Preston of CalArts
Travis Preston acknowledges that the time he has spent honing his craft has positioned him as an invaluable resource for the theater community, and he is always willing to share information on constants within the space, personal anecdotes, and what he has discovered since he started his career years ago. Now more than ever, members of the theater community are recognizing the importance of showing support and finding ways to enrich each other's passion for the arts. To Travis, contributing to key conversations within his area of expertise is one of the most impactful methods for helping others connect with the arts.
On this website, readers can not only gather information on the history of an incredible career, but also find fresh blog posts that offer insights from one of the greatest minds in theater and opera directing today.
Content featured on this site will address areas such as:
Theater: Demystifying the theater industry, its key processes, and more can help members of the community improve their skills and show a continued commitment to growth. Expect future theater resources inspired by Travis Preston of CalArts's insights to include information from the perspective of a director, cast/crew member, and educator to the benefit of those within the industry.
Arts Education: Comprehensive insights into arts education can help individuals within the theater community take advantage of new opportunities to learn, maintain motivation on their journey, and connect with like-minded individuals who are looking to hone their own skills as well. Readers can expect arts education content leveraging Mr. Preston's experience to address topics such as becoming more involved in the theater experience at your school, innovative ways to inspire students to reach their goals, and insights for educators interested in improving their existing programs.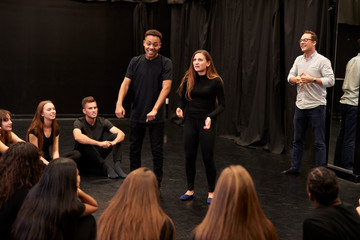 Travis Preston Career Milestones: As one would expect from a career as long as Travis Preston's, there are a number of milestones and key directorial performances that can serve as a source of inspiration for new talent and experienced members of the community alike. Content inspired by Travis's past experiences in theater will point to some of his most prolific works, showcase his favorite performances, highlight landmarks of his career, and more. Through these posts, this site aims to provide context to some of Travis Preston's best performances while reflecting on the smaller moments that hold meaning to him as well.
CalArts Center of New Performance: The CalArts theater acting program is one of the institution's most sought after programs, and as such, it attracts a diverse range of talent in terms of cast, crew, and direction. Travis Preston, as the Artistic Director of the CalArts Center of New Performance, knows that many people are interested in learning more about the processes and happenings at this institution. Posts focused on the CalArts Center of New Performance will accordingly cover topics such as the talent selection process, interesting updates, reflections on their best plays, and more.
In many ways, the world of theater remains strikingly similar to how it was when Travis Preston first became enamored with the scene. However, he acknowledges that there are even more ways that it has changed, developed, and evolved over time. One of the main contributors to this is how the members of the community have never been shy about pursuing improvement and sharing what they know to help others succeed as well. This drive for growth within the arts is what keeps theater great, and Travis Preston is honored to be a part of such a rich tradition. Thank you for visiting Travis Preston CalArts, and be sure to check back often for more information in the realm of theater!